JR Zone
Limited exploration in known near-surface porphyry, and breccia mineralization associated with larger resistivity lows and chargeability highs.
Mineralized bodies are open for expansion both laterally and at depth.
Historical exploration at the JR Zone by Jogran Mines (1964), Phelps Dodge (1966), Duration Mines (1988), Noranda (1992) and Aurogin Resources (1997) encountered relatively broad near-surface intersections of copper mineralization that are untested below 200 m.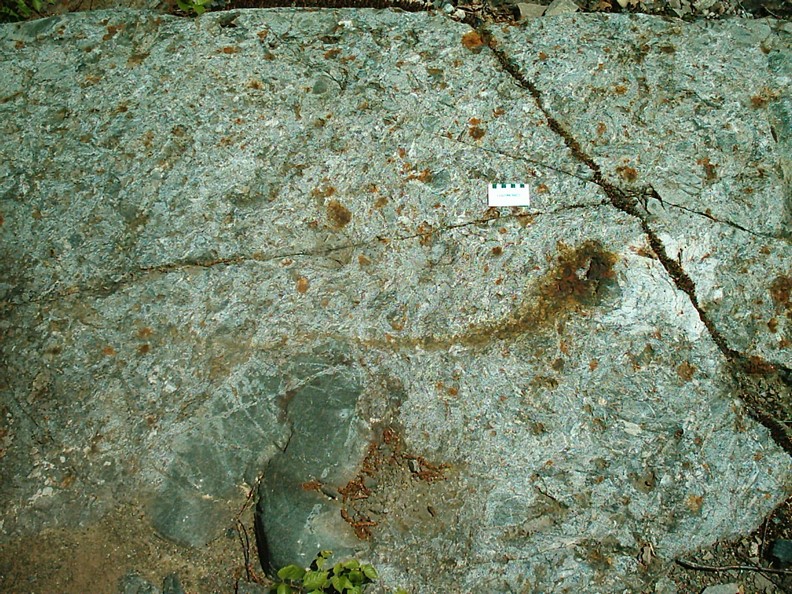 Richards Breccia Target: Near-surface high-grade copper   
Historical DDHs
AR98-07: (from 36-63 m)      27 m @ 1.46% Cu, 0.17 g/t Au, 3.8 g/t Ag                                                                                           
AR97-25: (from 42.5-83 m)  40 m @ 0.86 % Cu, 0.06 g/t Au, 3.5 g/t Ag
Jogran Porphyry Target: Surface porphyry drilled to a depth of 200 m                                                                          
Historical DDHs                                                                                                                                                                                        
JDH-13: (from 5 to 152m)   147m @ 0.27%Cu, 0.07%MoS2
JDH-16 (from 5 to 170m)    165m @ 0.23%Cu, 0.05%MoS2
Significant copper and molybdenum values in the soil samples demonstrate possible porphyry and/or breccia-style mineralization along strike between the Richards and Jogran targets (located 900 m apart on a NE-SW trend) and to the southeast of Richards, expanding the JR target zone to 1.5 km by 850 m.